Activities and news
---
Attending Murmansk Business Week, November 2017               
In November 2017 the project participant will attend Murmansk International Business Week (MBW). 
MBW is arranged every year in Murmansk.
The project will organize the trip, all practicalities, business meetings and social events.
The event will take place in close cooperation with Innovation Norway and the Norwegian Consulate General in Murmansk.
Participation at the Exhibition is an option for the companies.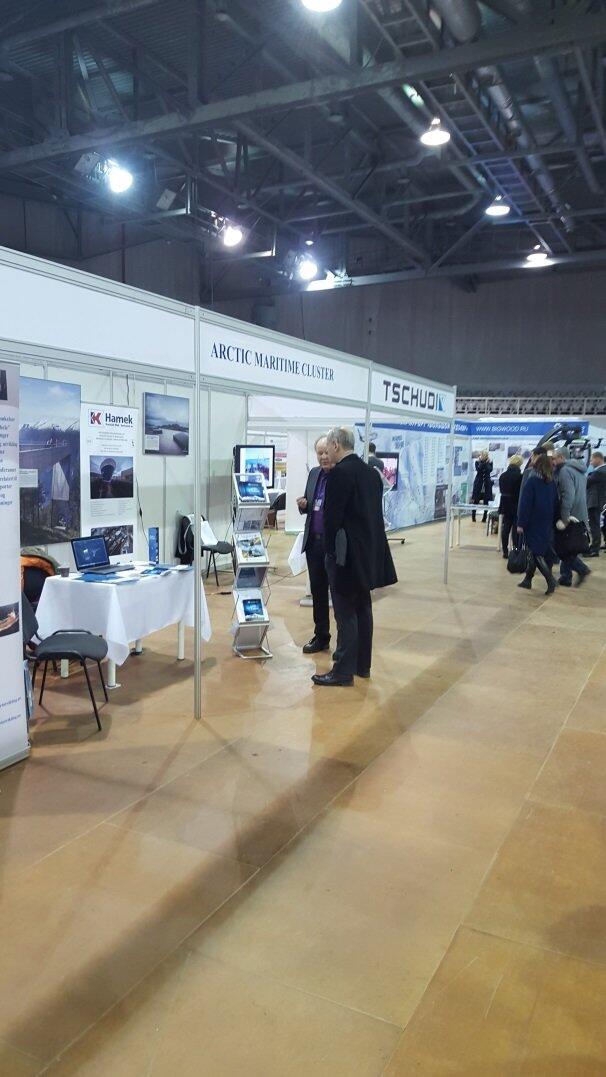 The picture shows Oddvar Rundereim from Transportutvikling AS, -promoting Norwegian maritime companies at the MBW Exhibition in 2015.
---
Attending NEVA 2017
«Since 1991, the NEVA Programmes have continuously supported the accelerating expansion of Russia's commercial maritime industries by promoting development opportunities, products, services, designers and manufacturers, and cooperation with world-wide shipping and trade, while offering serious opportunity for International participants to take part in Russia's redevelopment programmes."
(Quote from the organizer)
«NEVA» is Russia's largest maritime event and a bi-annual arrangement. In 2015  approximately 15.000 visitors and guests attended the 4 Day Exhibition and Conference Programme. 538 exhibiting companies from 36 countries occupied a total of11.146 square metres exhibition space, indoor and outdoor.
In September 2017 the project and the companies will attend the NEVA-exhibition and various events.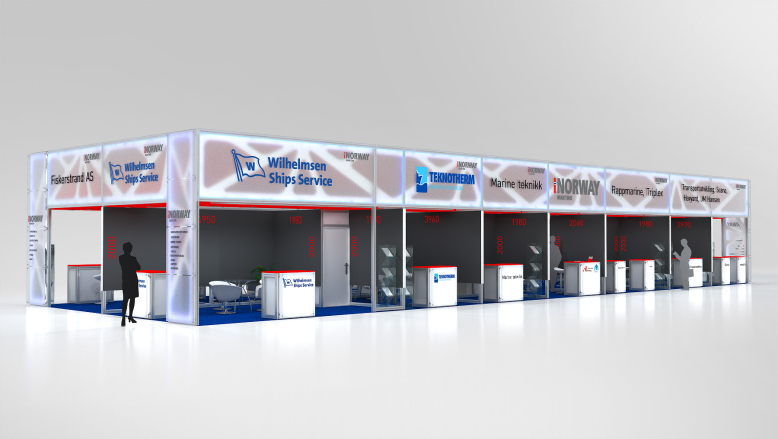 The picture shows an animation of a section of the project's exhibition stand, organized by Innovation Norway.
---
Promotional brochure ready autumn 2017
The project will issue a new 40 page promotional brochure, presenting the 16 companies in English and Russian language. The brochure will be ready for NEVA (autumn 2017).
---
Success story –HAMEK and Russia
Harstad Mekaniske Verksted (HAMEK) continues its successful work in Russia. New maintenance contracts have been signed and new contracts are on its way. HAMEK's excellent work and results are presented in Innovation Norway's annual report for 2016.
The annual report concludes as follows:
"HAMEKs success in the Russian market represents an exceptional result from the project work, where excellent synergies are obtained through the cooperation between Innovation Norway, project management by Transportutvikling AS, and most important; engaged and professional company management."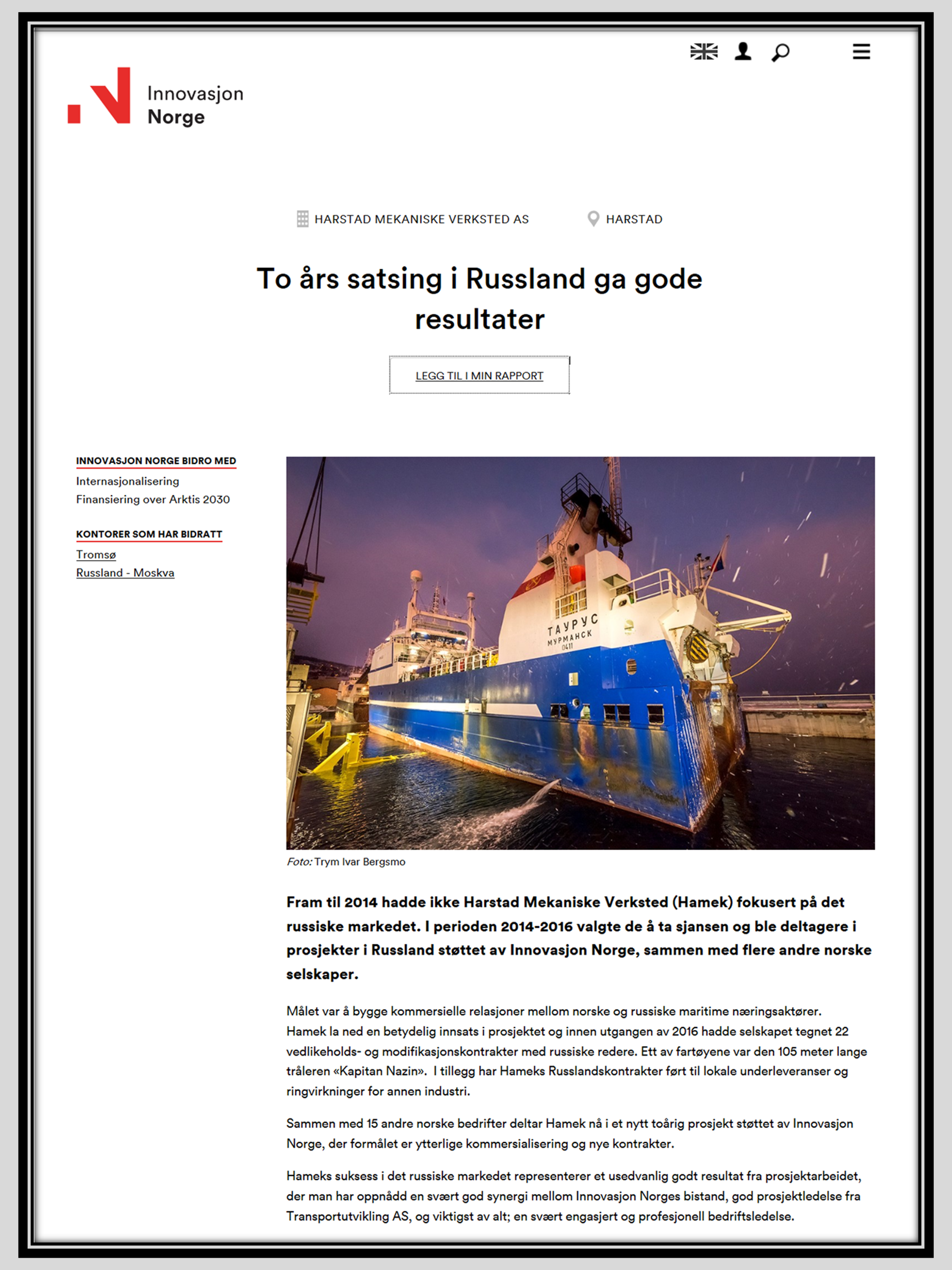 ---
Murmansk visit April 2017
In April 2017 several of the Norwegian maritime companies visited Murmansk. During the two-day trip several business meetings and presentations where conducted, as well as meetings with the Consulate and a visit to the nuclear Ice breaker "Lenin".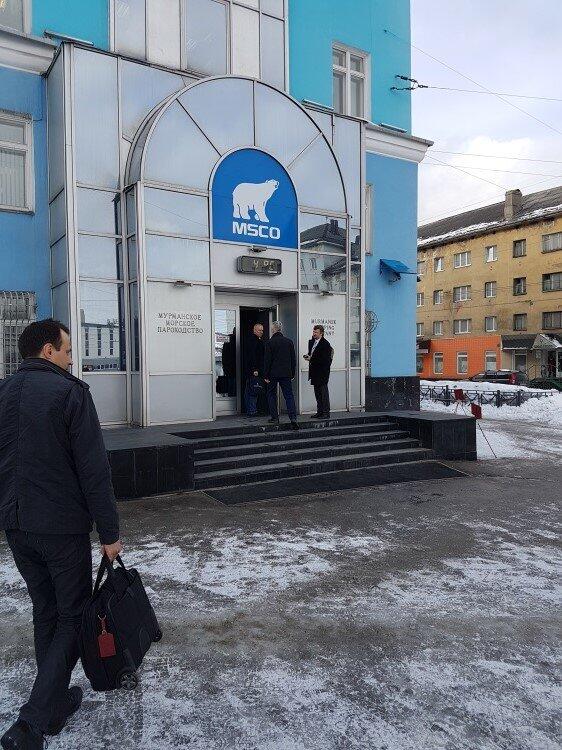 Maritime company representatives in front of the main entrance of Murmansk Shipping Company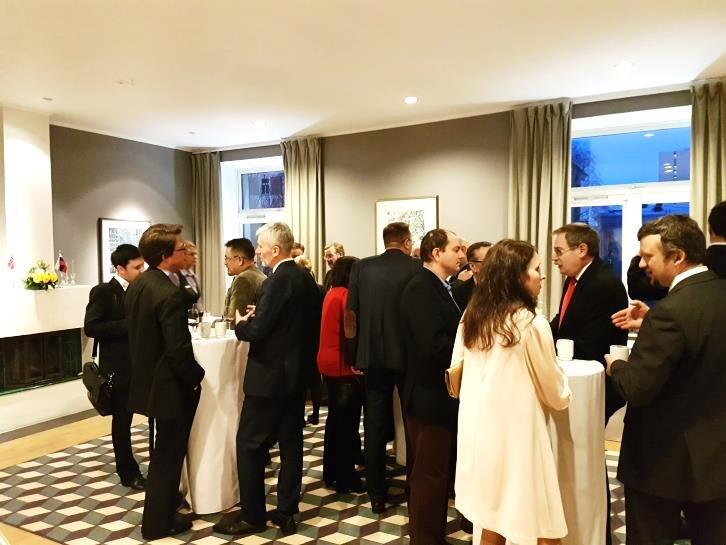 Reception at the Norwegian Consulate General in Murmansk
A short memo (in Norwegian) from the trip can be read here.